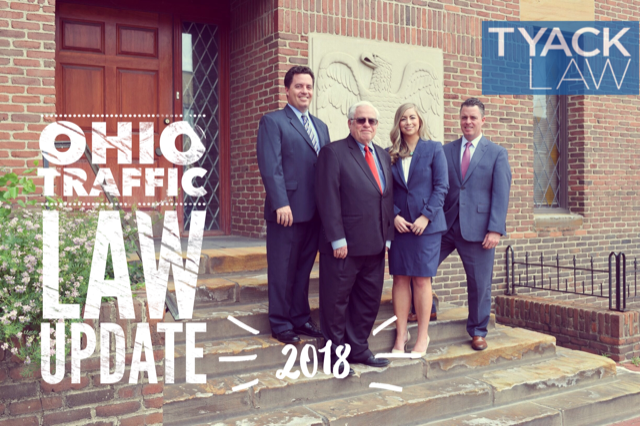 By: Holly B. Cline
Starting next year, individuals with suspended Ohio driver (or permit) licenses may be able to reinstate their licenses sooner than they previously anticipated due to an initiative enacted by the Ohio legislature that allows the Ohio Bureau of Motor Vehicles (BMV) to reduce—and waive in some cases—an individual's outstanding license reinstatement fees.
According to the Ohio BMV, 1.1 million people in Ohio had their license suspended last year. Moreover, Ohio drivers with suspensions often have more than one suspension. Indeed, the total number of active suspensions last year was 3.2 million—nearly three times the number of people with suspended licenses. Thus, the average person with a driver's license suspension is under an estimated three (3) suspensions at one time. This is largely due to the fact that, after a person's license is suspended, they often continue driving with a suspended license. And, every time a person is caught driving with a suspended license, another license suspension will often be imposed. More information about Ohio's driver license suspension and reinstatement law is available here.
New Reinstatement Fee Amnesty Initiative
Effective January 31, 2019, House Bill 336 establishes a six-month driver license reinstatement fee debt reduction and waiver program for individuals whose drive licenses have been suspended for specific violations. To be eligible for reinstatement fee reduction, applicants must have completed all court-ordered sanctions related to the eligible offense (other than the payment of reinstatement fees), and at least eighteen (18) months must have passed since the end of the period of the suspension ordered by the court. Applicants must complete and submit a BMV Form 2829 (BMV Reinstatement Fee Amnesty Application), which will be reviewed and processed by the Ohio BMV.
Under HB 336, applicants who qualify with the requirements set forth above and who are able to provide proof of indigence will qualify for a complete waiver of reinstatement fees. As set forth in HB 336, "indigent" is defined as a person who is a participant in the supplemental nutrition assistance program administered by the Ohio Department of Job and Family Services in accordance with Section 5101.54 of the Ohio Revised Code.
HB 336 specifically excludes individuals from a reinstatement fee reduction or waiver who had their licenses suspended for offenses involving alcohol, drugs, or a deadly weapon. Additionally, the Reinstatement Fee Amnesty Initiative only applies to a driver license or permit suspension; it does not apply to a commercial driver license or commercial permit suspension.
Navigating Ohio driver's license reinstatement law is a difficult task. An experienced criminal defense attorney can help you determine what steps need to be taken to reinstate your driver's license and can assist you in applying for a fee installment payment plan. The Columbus defense lawyers at Tyack Law Firm have the experience and knowledge to help you resolve your driver's license suspensions and to work towards having your driver's license reinstated.
---
Disclaimer: The information in this blog post ("post") is provided for general informational purposes only, and may not reflect the current law in your jurisdiction. No information contained in this post should be construed as legal advice from the Tyack Law Firm Co., L.P.A., or the individual author, nor is it intended to be a substitute for legal counsel or representation on any subject matter. No reader of this post should act or refrain from acting on the basis of any information included in, or accessible through, this post without seeking the appropriate legal or other professional advice on the particular facts and circumstances at issue from a lawyer licensed in the recipient's state, country, county, or other appropriate licensing jurisdiction.
Talk with an experienced Lawyer today
Fill out the form to get started with your case evaluation.