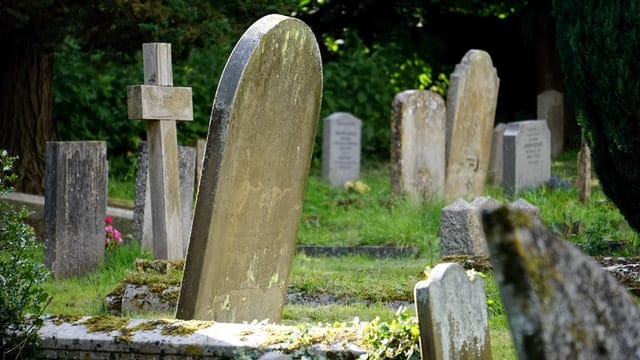 Each year, 98,000 people are killed due to preventable medical errors alone.
When you also consider incidents such as workplace accidents, vehicle accidents caused by negligent drivers, or any other kind of preventable circumstance, wrongful deaths are tragically common.
If someone you love is no longer with you due to someone else's negligence, the legal system offers a means for you to receive compensation.
It might be tempting to try and represent yourself in such a case, but with wrongful death claims, the benefits of hiring an attorney greatly outweigh the costs.
An Attorney Has a Strong Grasp of the Legal Process
In the United States, the legal system is incredibly complicated. If you decide to go it alone and avoid hiring a lawyer in a wrongful death case, you're putting yourself at a significant disadvantage.
Attorneys that specialize in wrongful death claims are thoroughly knowledgeable about the process of these cases. Having an experienced lawyer on your side will be invaluable to you.
When you're involved in a wrongful death case, there are a number of crucial deadlines that will have to be met. Your attorney will correctly and completely file all necessary documents on time, which ensures that your case remains active.
Hiring a Lawyer Can Save You Time and Money
You might think that navigating the legal process on your own will save you money, but that's not necessarily the case. Without the help of a wrongful death attorneys, learning the ins and outs of filing a wrongful death lawsuit will be a huge research project that will likely take time away from your work and your life.
Depending on how much you value your time, hiring a lawyer in a wrongful death case can be both cost and time savings.
They Know the Value of Your Claim
An experienced wrongful death lawyer will be able to assess the value of your claim with more accuracy and efficiency than you could on your own. When you go to the trouble of filing a lawsuit due to the event of a wrongful death, you want to make sure that you and your family are properly compensated.
Your attorney will take into consideration factors such as medical expenses, funeral expenses, loss of income, and the pain and suffering your family has experienced.
An Attorney Will Provide Support
Being involved in the legal process can be stressful on it's own. When you combine that with the recent wrongful death of a loved one, this can be one of the most trying times any family goes through.
Having a wrongful death lawyer relieves you of the burden of tedious documents and details. You will have more space to grieve and process the tragic loss of a person close to you.
It can be helpful to have a knowledgeable attorney who is not personally connected to the case at hand. They'll be able to have an objective perspective on a case that for you is understandably emotional.
Hiring a Lawyer in a Wrongful Death Case: What Should I Look for in a Wrongful Death Attorney?
When you're filing a wrongful death case in Columbus, Ohio, you'll want an attorney to help you navigate through the legal process. The ideal attorney would be experienced in this particular type of lawsuit as well as ready and able to answer all of the questions you might have.
If one of your loved ones has been tragically killed in a preventable accident, turn to the personal injury attorneys at Tyack Law. We are frequently collaborating with experts and professionals who can assess the evidence of your case and testify on your behalf. With more than 50 years of personal litigation experience, you can feel confident that your attorney from Tyack Law will help you recover the compensation you deserve.
Talk with an experienced Lawyer today
Fill out the form to get started with your case evaluation.