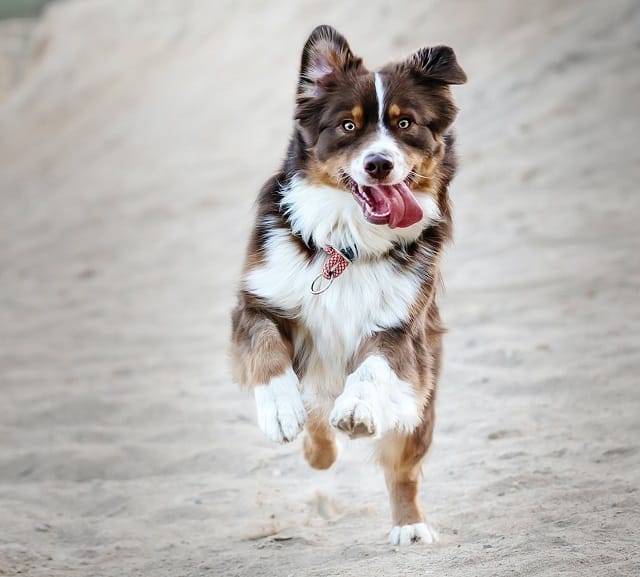 Every year, almost 4.7 million people are bitten by a dog. While some of these bites don't result in injury, hundreds of thousands of Americans receive medical care for dog bites each year.
Having a dog can be a wonderful experience. However, dog ownership also comes along with responsibility. If you don't take reasonable care to ensure that your dog doesn't harm others, you can end up being liable if your dog injures someone.
We've all heard stories about people getting sued and even going to jail over their dog biting someone. But can someone sue you if your dog jumps on them?
Let's take a look at what you need to know.
Can Someone Sue You If Your Dog Jumps on Them?
If your dog jumps on another person, whether or not they have a viable lawsuit depends on a number of different factors. If the dog jumping up on the individual didn't cause any injuries, for example, they likely won't have much luck trying to sue you.
However, if your dog does cause injury and you are found negligent in the circumstance, the individual could potentially bring a suit against you.
If your dog bites another person, however, the suits are not generally based on negligence. This is because most states make owners automatically liable for most injuries from dog bites through "strict liability" laws.
Some states have a "one-bite rule." This means that dog owners are only liable for injuries caused by a dog bite if they knew that their animals were potentially dangerous.
What Does It Take to Prove Dog Owner Negligence?
If an individual is bringing a lawsuit against a dog owner based on negligence, then the injured party has to prove that:
It was the duty of the owner to take reasonable care to control the behavior of the dog
The owner did not meet that duty and was therefore negligent
The negligence of the owner directly (or proximately) caused the harm inflicted on the other person
Some courts also might look at whether the dog owner should have been able to foresee that an injury could or would occur given the particular circumstances.
When Is There Duty to Care and What Does That Mean?
While specific laws between states vary, dog owners have a duty to use reasonable care as a general rule. This means that it is their responsibility to do what is necessary to prevent their pets from injuring others in ways that are predictable.
This is not a duty that always extends to all parties, though. For example, a burglar who breaks into the home of a dog owner might not have a duty to care extended to them. In some places, this doesn't even extend to people who are walking by animals that are in a fenced yard.
What Is Reasonable Care?
There are a number of different factors that influence whether or not a court will find that the owner of a dog acted reasonably. The following might be taken into consideration:
Chains, fences, and warning signs
The history of the dog
The dog's breed
The owner's violation of the law
The best way to avoid liability for an injury as a dog owner is to work to prevent it from hurting someone. There are a number of things you can do to help prevent your dog from causing injury, including:
Socializing your dog
Training your dog
Never let your dog run loose
Keeping the animal out of the path of strangers
Paying extra attention when your dog is around children
Posting a "Beware of Dog" sign if you worry your dog will injure someone who enters your property
If you are being sued for your dog jumping on someone and injuring them, the best thing to do is to consult with a lawyer right away.
Dog Bite Lawyers in Columbus, Ohio
If you live in Ohio and have been injured by someone else's dog or are being sued for potential harm your dog caused, speaking with an experienced lawyer will help you navigate the dog laws in Ohio.
Is it time for you to talk to an attorney regarding a dog bite case? If so, contact Tyack Law today.
Talk with an experienced Lawyer today
Fill out the form to get started with your case evaluation.