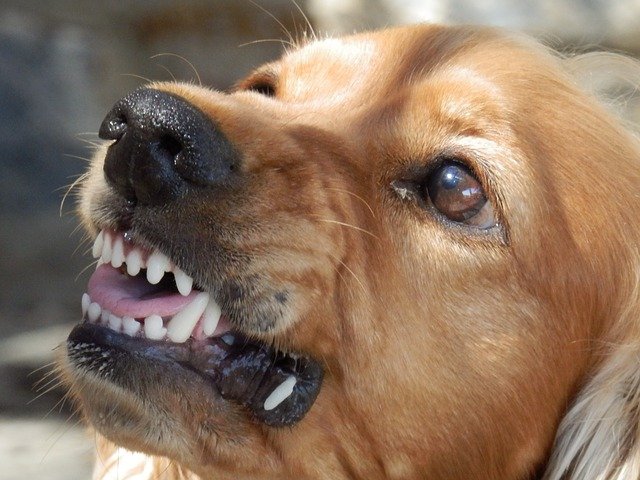 On a list of U.S. states with the most dog bites per year, Ohio is number eight.
4.5 million Americans are bitten by dogs every year, and in 2018, more than 700 dog bite claims were filed in the state of Ohio.
What happens if your four-legged friend turns violent? Can you go to jail if your dog bites someone in Ohio?
Let's take a look at what you need to know about Ohio dog bite law as a dog owner.
Dog Bite Statute in Ohio
If you are a dog owner or keeper, under Ohio law you are liable for injuries caused by the dog if:
The behavior of the dog causes an ijury
The person who was injured wasn't attempting to commit or committing a crime
The person who was injured wasn't trespassing
The person who was injured wasn't teasing, tormenting, or abusing the dog
This statute doesn't just apply to injuries that were caused by dog bites. It also applies to other dog behaviors that could cause injury, such as a large dog knocking someone over and injuring them.
Strict Liability or Negligence?
Dog bite cases can be brought by injured parties on either a "negligence" basis or a "strict liability" basis.
When a person files a "strict liability" claim, it isn't required that they prove that the dog owner's actions were negligent. When an injured person filed a "negligence" case, it is required that they prove that the owner's negligence resulted in their injury. Negligence in this case means that the owner didn't act with reasonable care in order to prevent a dog bite or to control the dog.
If the injured person can prove that the injury resulted from the owner's negligence, then they may receive punitive damages, but not through a strict liability case. This means that it is possible to receive criminal charges for a dog bite in Ohio, but only if it can be proved that the injury resulted from your negligence or malice.
Dangerous Dogs in Ohio
If you live in Ohio and your dog has previously attacked, harmed, or bitten another person, it is required that you register it as a "dangerous dog." There are a number of restrictions and rules that must be followed when you have a dangerous dog. Criminal penalties for owners of dangerous dogs could apply if you don't comply with the restrictions or your dog harms another person.
After the third time a person has been convicted of failing to control their dangerous dog, they are required to purchase liability insurance. It is also illegal in the state of Ohio to surgically silence or debark a dangerous dog. On top of that, convicted felons are not allowed to own dangerous dogs.
For the most part, the penalties you receive if you don't adequately restrain or register your dog are misdemeanors. That being said, if you don't follow the regulations applicable to dangerous dog ownership and that dog kills another person, you will be charged with a fourth-degree felony. Your dog will also likely be ordered to be put down by the court.
Some Ohio cities and counties have dog breed-specific laws. This means that certain cities and counties might ban specific breads, declare them as "vicious," or otherwise place restrictions on certain breeds of dogs. Penalties to owners of dangerous dogs will apply if they don't comply with the restrictions.
If Your Dog Injures Someone, Make Sure You Have Proper Representation
If your dog has injured another person, it's important that you have an experienced personal injury lawyer to represent you. While the damages you face can vary widely depending on the circumstances, it is possible to face jail time if your dog bites someone in Ohio.
Contact our full-service Columbus dog bite law firm to help defend your case.
Talk with an experienced Lawyer today
Fill out the form to get started with your case evaluation.