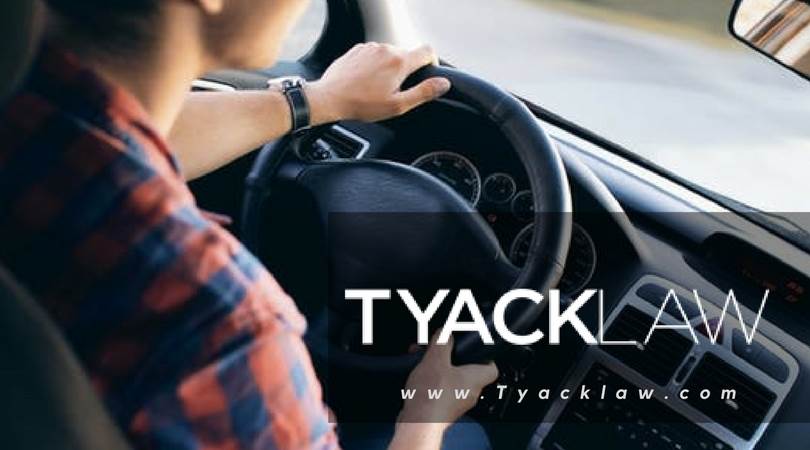 You have the right to pursue a personal injury case when someone or an organization hurts you while acting negligently, recklessly, or intentionally. Under Ohio law, the statute of limitations for injuries or wrongful death resulting from an automobile accident is two years from the time of the accident or the death. Thus, in order to preserve the right to recovery, a personal injury suit must be filed within two years from the date of the accident.
As personal injury attorneys in Columbus, Ohio, Tyack Law primarily handles personal injury cases that arise from automobile, truck, or motorcycle accidents. If you or a family member has sustained injuries in a car crash, it is important to understand the concepts of negligence and recklessness, in addition to the types of damages you are permitted to seek under Ohio law.
If death results from an automobile, truck, or motorcycle accident, the surviving family of the deceased may be able to file a wrongful death claim. Under Ohio law, any action that would have entitled a deceased victim to file a personal injury claim had he or she lived provides grounds for a family member to pursue a wrongful death case on their loved one's behalf.
If you have other questions or need help with a case, call a Columbus-based personal injury lawyer at (614) 221-1342. You can also connect with an attorney at Tyack Law by filling out this online contact form.
Defining Negligence and Recklessness
To prevail on a personal injury claim for injuries resulting from an automobile, truck, or motorcycle accident, a plaintiff must show that his or her injuries were directly and proximately caused by the other driver's negligence or recklessness. In other words, the plaintiff must show that the defendant driver made an avoidable error, which caused harm to the plaintiff.  Often, automobile accidents are caused by drivers who are acting within the course and scope of their employment with a company, corporation, or business. In those cases, the owner of the company, corporation, or business may not only be vicariously liable for the personal injuries caused by their employee, but may also be liable for negligently (or recklessly) hiring, retaining, supervising, and/or training the employee who caused the accident.  Consulting with an experienced personal injury lawyer in Columbus as soon as possible during the process will not only help you better understand the law but will also evaluate your case for all of the possible claims you may have for recovery.
So what are negligence and recklessness?
A driver is considered "negligent" when he or she fails to exercise a normal level of care. The degree of care drivers must take is spelled out in traffic laws covering everything from stopping at red lights and checking blind spots before changing lanes to yielding to pedestrians in crosswalks. A trucking company would be negligent if it failed to ensure a driver was properly licensed and trained, or if it failed to replace worn tires and brakes.
"Reckless driving" is defined in section 4511.20 of the Ohio Revised Code as operating a vehicle "in willful or wanton disregard of the safety of persons or property." Exceeding a posted speed limit by more than 25 mph and driving under the influence of alcohol or drugs are common examples of reckless operation.
Traffic tickets and police reports can be used as evidence of negligence or recklessness. Convictions on charges are not necessary, but all the information gathered by police can be used to support personal injury claims.
Seeking Compensation and Damages
Generally, you have two years from the date of a traffic accident to file an insurance claim or lawsuit. Many lawsuits evolve out of stalled or denied insurance claims, so speaking with a Columbus, Ohio, personal injury lawyer about legal options and strategies as soon as possible after a crash often makes sense. An attorney can also offer advice on what a fair and adequate settlement offer would look like, deal with insurance company representatives, and, if necessary, arrange for an independent investigation.
Section 2315.18 of the Ohio Revised Code delineates two categories of "losses" that an accident victim can recover as compensatory damages: economic and noneconomic losses. "Economic losses" include bills for medical care and rehabilitation services, lost wages, and permanent disability. "Noneconomic losses" include pain and suffering, loss of companionship, loss of care, loss of assistance, and mental anguish.
When a car, truck, or motorcycle accident is caused by a drunk or drugged driver, the victims may also have grounds for seeking punitive damages. These are noncriminal fines imposed by a jury on top of compensation for economic and noneconomic losses. They are also intended to act as a deterrent to other drivers by showing the serious consequences for driving under the influence.
Help With a Motor Vehicle Accident Personal Injury Case
If you or someone you know is in need of a personal injury attorney in Columbus Ohio, contact the Tyack Law Firm by calling (614) 221-1342 or by using this online contact form.
---
Disclaimer: The information in this blog post ("post") is provided for general informational purposes only, and may not reflect the current law in your jurisdiction. No information contained in this post should be construed as legal advice from the Tyack Law Firm Co., L.P.A., or the individual author, nor is it intended to be a substitute for legal counsel or representation on any subject matter. No reader of this post should act or refrain from acting on the basis of any information included in, or accessible through, this post without seeking the appropriate legal or other professional advice on the particular facts and circumstances at issue from a lawyer licensed in the recipient's state, country, county, or other appropriate licensing jurisdiction.
Talk with an experienced Lawyer today
Fill out the form to get started with your case evaluation.