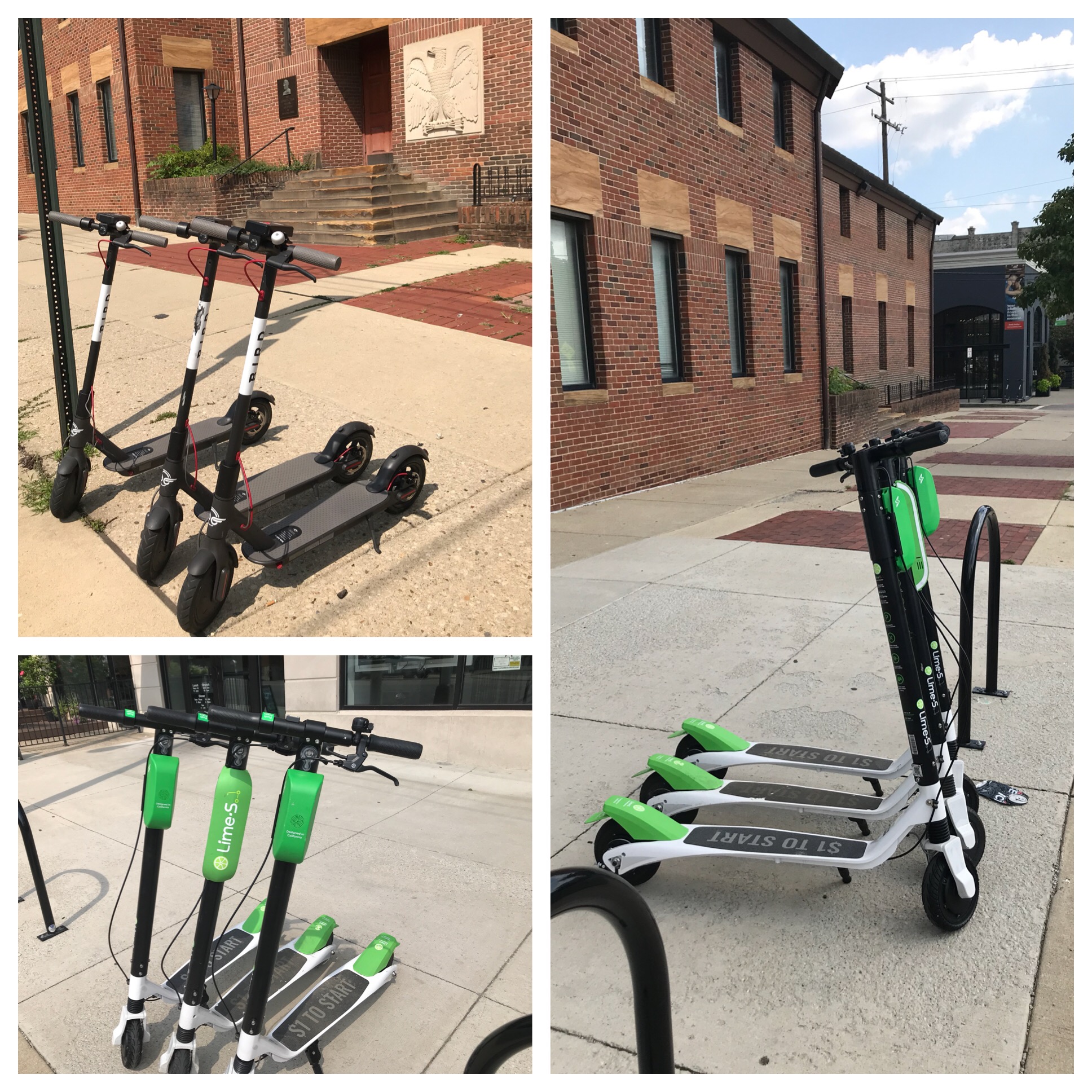 In light of the lingering potential legal issues associated with the sudden presence of electric scooters in Columbus, the City of Columbus issued electric scooter regulations on August 28, 2018. Taking effect immediately, these regulations include:
Companies seeking to offer shared mobility devices for public use must obtain permits from the department to operate in the city. A maximum of eight companies at any one time may offer their products in the city.
The devices must be parked in an upright position and cannot be parked in the vehicle portions of the street, including parking spots and loading zones. They also cannot be parked in doorways, and they cannot block pedestrians on sidewalks or curb ramps, fire escapes, inside bus shelters, in driveways or on unauthorized private property or unapproved non-public spaces.
The City of Columbus may designate parking/staging spots for the devices in the city to assist with keeping order in the public's right of way.
Each company that receives a permit to offer shared mobility devices in the city is limited to offering up to 500 devices. The director of public service has the authority to increase this number based on demand and usage. The devices offered must not be able to go faster than 15 MPH.
Companies offering shared mobility devices are required to educate riders on responsible and legal use of their devices.
Companies offering shared mobility devices must deploy at least some of devices in neighborhoods outside of the central business district as designated by the office of the mayor.
Companies offering shared mobility devices must put in place access to the service for those without credit cards.
Companies with existing operations will have thirty days to come into compliance.
"Shared mobility devices present a mobility option that can fill a need in Columbus, if handled appropriately," said Mayor Andrew Ginther. "I tasked our Department of Public Service to come up with common-sense guidelines to manage right of way concerns as a first step to a thorough and thoughtful plan that works in our city."
The Ginther Administration anticipates working with the Department of Public Service and the City of Columbus to draft and enact official electric scooter legislation in the future. It is expected that these regulations will be primarily focused on regulating companies, such as Lime-S and Bird, who are operating the shared mobility devices.
While the new provisions offer some direction for and regulation of the companies providing the electric scooters, the law is still unclear when it comes to the potential legal obligations of and potential consequences faced by electric scooter riders. Indeed, Columbus City Attorney Zach Klein told WOSU earlier this month that his office has seen several complaints after the influx of rental scooters in Columbus.
Talk with an experienced Lawyer today
Fill out the form to get started with your case evaluation.