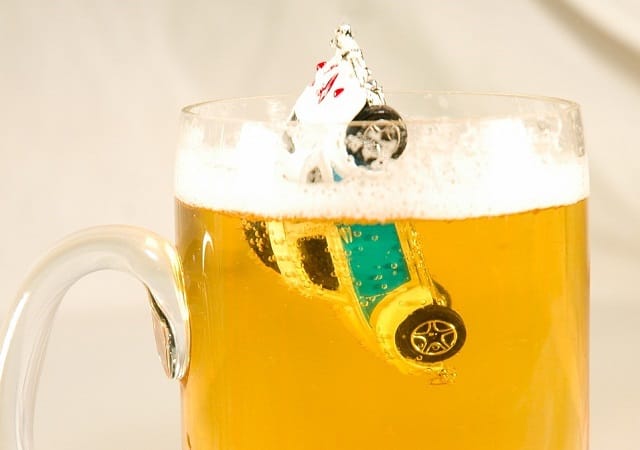 Every year, about 1.5 million people in the U.S. are arrested for driving under the influence of drugs or alcohol.
Since each state issues its own driver's licenses and has its own laws, what happens when you get pulled over under the influence out of your home state?
If you get a DUI or a DWI in another state, can you drive in the state you live in?
Let's take a look at everything you need to know if you got an out-of-state DUI.
What Will Happen If You Get an Out of State DUI or DWI?
Even though each state has its own motor vehicle bureaus, this doesn't mean you can saunter back to your home state and legally drive. This is because almost all U.S. states are a part of the Interstate Drivers License Compact. Membership in this compact requires all of the member states to report traffic violations through a national database.
When you receive a traffic violation in a different state, including a DUI or DWI, it will be entered into the national database which all participating states can access. This means that the state where you received the DUI will let your home state know that it happened, and you will most likely have your license suspended in your home state.
Which States Aren't a Part of the Interstate Compact?
These five states aren't a part of the Driver's License Compact:
Georgia
Tennessee
Massachusetts
Michigan
Wisconsin
This means that these states don't have access to the national database of driver information. However, this doesn't necessarily mean you're off scot-free if you've received a DUI or DWI and trying to move to one of these states.
In many of these states, they'll ask you about previous DUI convictions when applying for a license. If you lie or don't provide accurate information, you run the risk of receiving, at worst, a felony perjury charge.
Can I Move to Another State If I'm on Probation For a DUI Offense?
It can be difficult to move to a different state if you're currently on probation for a DUI or DWI offense. This is because of legislation known as the Interstate Compact for Adult Offender Supervision (ICAOS) that dictates how the participating states must deal with offenders moving between states.
If you're trying to move to a new state while still on probation for a DUI, you'll most likely have to contact both the parole/probation board from your home state and that of the state you're planning on moving to. If you're no longer on probation for a past DUI or DWI conviction, this shouldn't interfere with your ability to move between states.
Have You Been Arrested for an OVI in Ohio?
Being arrested for a DUI, DWI, or OVI (Operating a Vehicle Impaired) is a very serious charge and if you're convicted, it can drastically impact your life.
Having the right OVI defense attorney on your side is essential in dealing with a drunk driving case. You should seek representation immediately after being arrested, as there is a short timeline for making an appeal. Contact Tyack Law today for a criminal defense consultation.
Talk with an experienced Lawyer today
Fill out the form to get started with your case evaluation.