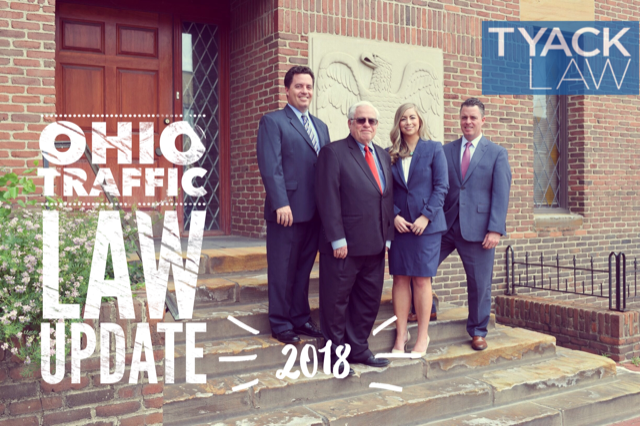 By: Holly B. Cline
Effective October 29, 2018, House Bill 95--in an attempt to deter and punish "distracted driving"--enhances the penalties for moving violations that occur as a result of "distracted driving." The new legislation also provides that law enforcement officers no longer will need to prove a driver is texting, but only that a moving violation has occurred and the driver was distracted at the time.
In addition to existing fines, HB 95 requires enhanced financial penalties or the completion of a distracted driver course for drivers who commit moving violations while distracted. For example, a driver operating a vehicle outside marked lanes who is also engaging in a distracted behavior will face an enhanced fine of up to $100 in addition to a fine for the lane violation. Other violations--such as red light, stop sign, speeding, or other moving violations--similarly would result in potentially higher fines.
The Ohio Department of Public Safety was tasked with creating a distracted driver course for offenders who plead guilty or are convicted of a specific traffic violation while distracted. This course is available in lieu of paying the enhanced court fine of $100 or less, so long as the offender pays the total amount of the fine established by the violation and submits written evidence of completion of the distracted driver course.
---
Disclaimer: The information in this blog post ("post") is provided for general informational purposes only, and may not reflect the current law in your jurisdiction. No information contained in this post should be construed as legal advice from the Tyack Law Firm Co., L.P.A., or the individual author, nor is it intended to be a substitute for legal counsel or representation on any subject matter. No reader of this post should act or refrain from acting on the basis of any information included in, or accessible through, this post without seeking the appropriate legal or other professional advice on the particular facts and circumstances at issue from a lawyer licensed in the recipient's state, country, county, or other appropriate licensing jurisdiction.
Talk with an experienced Lawyer today
Fill out the form to get started with your case evaluation.