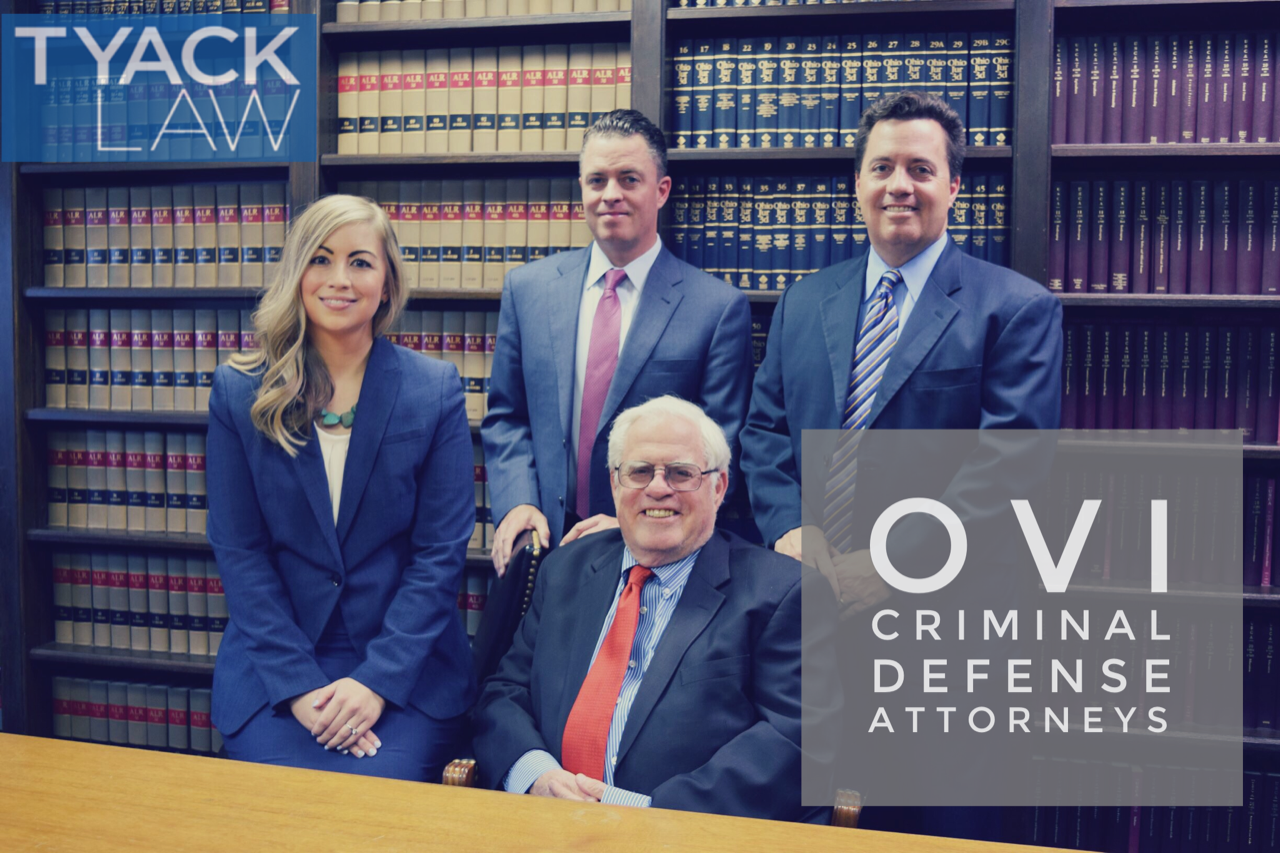 Violating the terms of your probation is a serious matter.
If you are charged with a DUI while on probation, you can expect to face several consequences as a result.
Ohio DUI probation violations typically result in additional penalties and problems for those who disobey the terms of a previous court case.
If an OVI / DUI charge qualifies as a probation violation, it is possible that your probation will be revoked, and you may be required to serve some or all suspended jail time you were previously sentenced to.
It is also possible that a court will order your probation period to be extended. When handling delicate matters such as these, it is critical to consult with an experienced OVI lawyer at Tyack Law in Columbus, Ohio.
What Can Happen
If you are on a reporting type of probation and are charged with an OVI / DUI, you will likely be required report your new OVI charge to your probation officer. If you are on paper-based probation—commonly referred to as PNC (provided no convictions probation)—then you may not be in violation of your probation unless and until you are convicted of or plead guilty to any offense.
In many cases, judges may attach particularized requirements about the types of charges and/or convictions that violate your prescribed probation. Thus, while an OVI / DUI charge and/or conviction may not violate one person's probation, it may violate another person's probation.
For instance, if the judge states as a requirement of your probation that you are not allowed to drink, but alcohol is alleged to have been detected on your breath during a police encounter, you may need to report this probation violation to your probation office. Moreover, even if you are never convicted of any offense, you still may face consequences for drinking.
Therefore, if you are on any type of probation and are charged with an OVI / DUI in Ohio—or, for that matter, any other offense—you should contact an experienced criminal defense attorney as soon as possible to determine what, if anything, you presently need to report to your probation officer and to discuss the potential consequences you will be facing due to a charge or conviction of an OVI or related offense. It is important that you maintain your probation paperwork, as it will likely explain your obligations, and review it with your experienced Columbus OVI attorney.
Tyack Law Firm | OVI / DUI on Probation
If you have been arrested for an OVI / DUI while on probation in Ohio, contact the Tyack Law Firm to discuss the facts of your particular situation. Our Columbus OVI defense lawyers are experienced Ohio criminal defense attorneys who will make every effort to help you avoid the most serious repercussions and consequences to your alleged offense.
Should a probation violation be filed against you, we will work with the court and probation department to try to ensure that the violation is filed as a summons and not a warrant for your arrest. We will also review the statement of violations to determine whether the probation officer had probable cause to file a statement and to ascertain whether an actual violation has occurred.
If a statement of violations has not yet been filed against you, we will review your probation paperwork to ascertain whether you need to report the violation immediately and to help you understand what potential consequences may come from your OVI charge and/or conviction. If you wait several days after your arrest to contact an experienced criminal defense attorney, you should always air on the side of caution and report the potential violation to your probation officer.
Our Columbus DUI attorneys will also assist you with your new OVI case, specifically keeping in mind how a new OVI / DUI conviction may impact your pending probation. Depending on the circumstances, our attorneys may be able to have a conversation with your probation officer before resolving your new OVI case to determine what they intend to do if you are convicted of or plead guilty to a particular offense.
Contact the Tyack Law Firm at (614) 221-1342 for a consultation with DUI probation lawyers near Columbus in Franklin County, and the surrounding counties of Pickaway County, Madison County, Delaware County, Licking County, and Fairfield County in Ohio.
Talk with an experienced Lawyer today
Fill out the form to get started with your case evaluation.