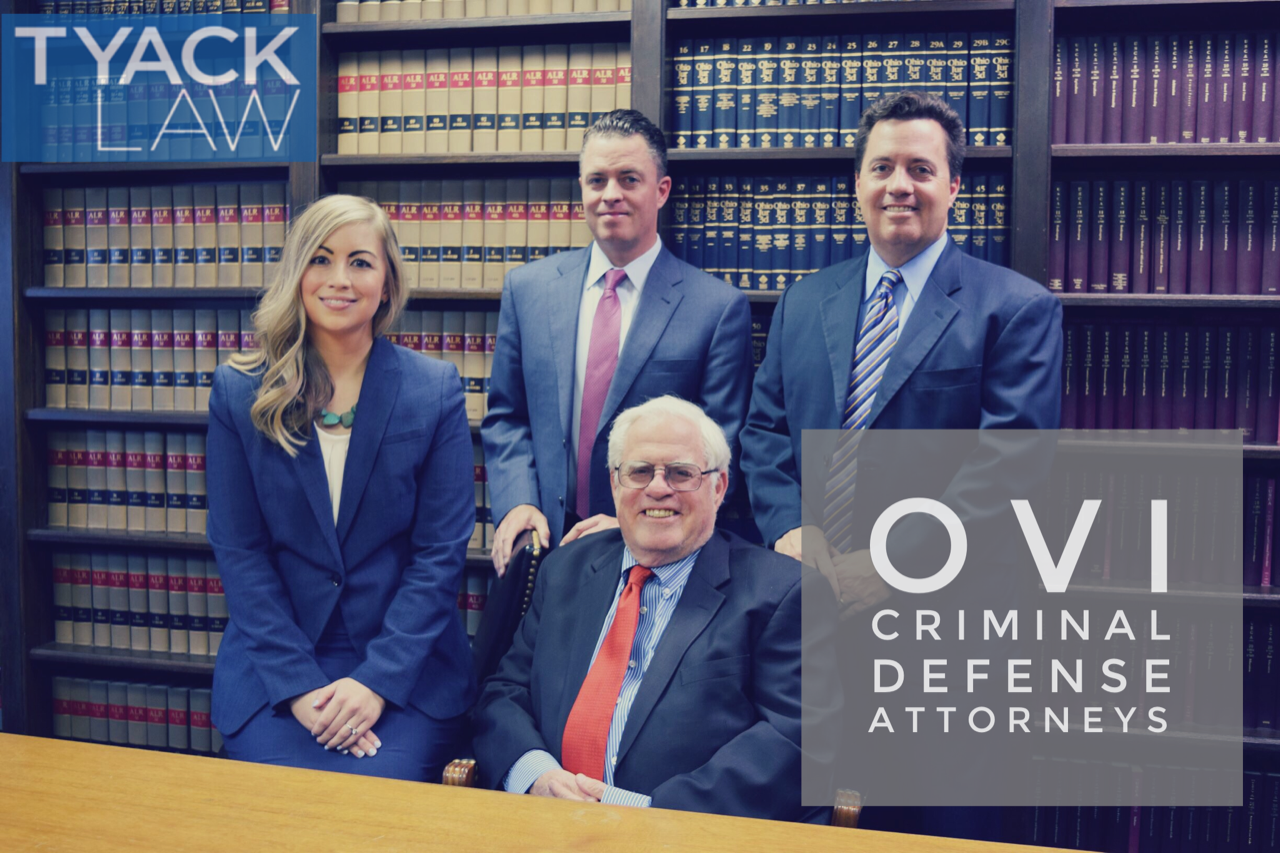 By: Holly Cline
In an OVI / DUI conviction under Ohio Revised Code Section 4511.19(A)(1)(a), the First District Court of Appeals recently held in State v. Anderson that a trial court's denial of motion of acquittal was erroneous since there was insufficient evidence of "operability" as defined in R.C. 4511.01(HHH).
In its 1994 decision, the Supreme Court of Ohio held that "[a] person who is in the driver's seat of a motor vehicle with the ignition key in the ignition and who, in his or her body has a prohibited concentration of alcohol, is 'operating' the vehicle within the meaning of R.C. 4511.19 whether or not the engine of the vehicle is running." State v. Gill, 70 Ohio St.3d 150, 637 N.E.2d 897 (1994), syllabus.
However, in Anderson, the First Appellate District Court noted that in 2004, the General Assembly modified the definition of "operate" by adding the words "at the time of operation" to R.C. 4511.19(A)(1) (the OVI statute) and by specifically enacting R.C. 4511.01(HHH), which defines " 'operate' [as used in R.C. Chapter 4511 as] to cause or have caused movement of a vehicle * * *. " State v. Anderson, 1st Dist. Hamilton No. C-160920, 2017-Ohio-8641, ¶ 14. In defining "operate," R.C. 4511.01(HHH) employs both the present tense ("to cause") and the past tense (to "have caused") in relation to the movement of a vehicle. The past tense indicates an action already completed. For purposes of R.C. 4511.19, whether the defendant "caused" movement of the vehicle "is a fact that may be proved by circumstantial evidence, which inherently possesses the same probative value as direct evidence." State v. Halpin, 2d Dist. Clark No. 07CA78, 2008-Ohio-4136,¶ 24, citing State v. Jenks, 61 Ohio St.3d 259, 574 N.E.2d 492 (1991).
The appellate court further noted that the General Assembly additionally provided for a new criminal offense, "having physical control of a vehicle while under the influence of alcohol." See R.C. 4511.194(B); Anderson, 2017-Ohio-8647 at ¶ 14. R.C. 4511.194(A)(2) defines " 'physical control' as being in the driver's position of the front seat of a vehicle * * * and having possession of the vehicle's ignition key or other ignition device."
The General Assembly's statutory modifications essentially eliminated "drunk radio listeners, or people who use their cars as a four-wheeled, heated hotel room" from being convicted of an OVI. Anderson, 2017-Ohio-8641 at ¶ 15. Thus, "a person who is found passed out in his vehicle on the side of the highway may be convicted of an OVI because the jury could infer that the vehicle was moved to that location. However, if a person decides to 'sleep it off' in the parking lot of the bar where the person drank, the person could be convicted of only a physical control violation, unless there is evidence of movement." Anderson, 2017-Ohio-8641 at ¶ 15.
In Anderson, the appellate court held that the State failed to present direct or circumstantial evidence that defendant had operated vehicle by having caused movement of a vehicle while impaired by drugs where he was found overdosed in the driver's seat of a parked vehicle in a parking lot with the key in the ignition and the engine not engaged. Absent direct or circumstantial evidence that the defendant had operated his vehicle as defined in R.C. 4511.01(HHH), an essential element of an OVI offense under R.C. 4511.191(A)(1)(a), the appellate court concluded that no rational trier of fact could have found that the state had proven each element of the offense beyond a reasonable doubt.
Hiring an OVI defense attorney as soon as you have been charged with an OVI / DUI in Ohio can be vital to understanding the nature of your charges. If you have been charged with any OVI offense in Franklin County, or any of the surrounding counties in Ohio, including Delaware County, Union County, Licking County, Pickaway County, Madison County, and Fairfield County, contact The Tyack Law Firm for a consultation at (614) 221-1342 to speak with an experienced criminal defense attorney that is knowledgeable about Ohio's OVI laws.
---
Disclaimer: The information in this blog post ("post") is provided for general informational purposes only, and may not reflect the current law in your jurisdiction. No information contained in this post should be construed as legal advice from the Tyack Law Firm Co., L.P.A., or the individual author, nor is it intended to be a substitute for legal counsel or representation on any subject matter. No reader of this post should act or refrain from acting on the basis of any information included in, or accessible through, this post without seeking the appropriate legal or other professional advice on the particular facts and circumstances at issue from a lawyer licensed in the recipient's state, country, county, or other appropriate licensing jurisdiction.
Talk with an experienced Lawyer today
Fill out the form to get started with your case evaluation.