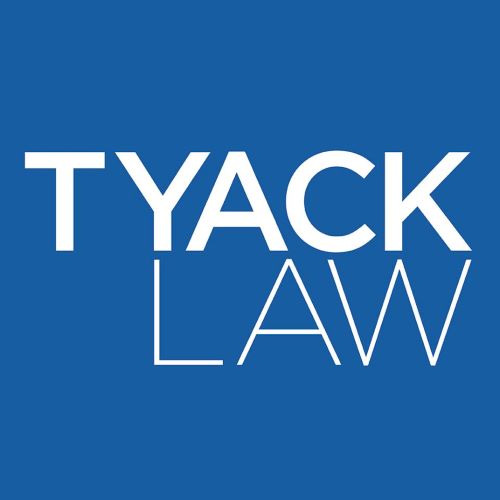 The Tyack Law Firm is a proud partner of the 7th Annual Kicking Cancer Comedy Night with The Scott Sellers Memorial Fund.
The "Kicking Cancer Comedy Night" is a memorial charity event started in 2013 in memory of Scott Sellers. Scott was diagnosed with a brain tumor in February of 2004 and passed away in March of 2005. This outing is a way to celebrate Scott's life by doing one of the things that he loved to do. . . LAUGH!
All proceeds from the Kicking Cancer Comedy Night will benefit brain tumor research at The James Cancer Hospital and Solove Research Institute. To date, the Scott Sellers Memorial Fund has donated over $125,000 in the fight to kick cancer.
---
Event Information:
Date: Friday, October 15, 2021
Time: 7:00 PM to 11:00 PM
Location: Worthington Hills Country Club, 920 Clubview Boulevard South, Columbus, Ohio 43235
Register for the 7th Annual Kicking Cancel Comedy Night here.
If you are unable to attend this year's event, please consider donating to the Scott Sellers Memorial Fund through the event information page. 
---
Meet the Comedians:
We are fortunate to have Dan Swartwout join us again this year. Dan has been a part of all six Kicking Cancer Events. Dan's high energy comedy performances have been instrumental in the growth of this charity event. Dan always assembles an outstanding team of comedians. At this time, we are pleased to announce that David McCreary will be back performing. Dan is working to finalize the lineup with additional comedians being named shortly. Thank you, Dan and David for contributing your time and talent toward the fight against cancer.
Dan Swartwout - Dan Swartwout is a nationally touring stand-up comedian who performs at comedy clubs across the country. Dan was selected for the Boston Comedy Festival, won the Carnival Cruise Comedy Challenge, and is the studio audience host for the Ohio Lottery Game Show Cash Explosion. Additionally, Dan has performed at the Atlantis Resort in the Bahamas, has been the warm-up act for CNBC's Mad Money, and has been a guest on numerous television and radio shows across the country. In 2015, Dan made his national TV debut when he performed standup on an episode of HGTV's House Hunters. Dan's CD, "100% Certified HPA," debuted in the Top 40 on the iTunes comedy charts and is currently in regular rotation on Sirius/XM Radio.
David McCreary - David McCreary has been performing comedy and magic since he was twenty years old. Combining rapid-fire quick wit and unbelievable sleight of hand, David will have you scratching your head one moment and holding your sides from laughter the next. David takes pride in performing magic that's not "cheesy" – but magic you'll be talking about for weeks and months to come. David has also been the host of the Ohio Lottery Game Show Cash Explosion since 2007.
Mike Merryfield - In a business where too many performers rely on shtick or the latest political joke du jour to get laughs, Mike Merryfield is refreshingly original. His act never feels fake or forced. By simply being himself, he's become a comic on the verge of stardom. Accomplishments include: Winner season 3 Comcast's Trial by Laughter, Runner up in the 37th Annual San Francisco Comedy Competition, One of the original "Lucky 21" at the HBO Comedy Festival, 2 different one hour specials on SiriusXM radio, First album "Live at Loonies" was considered for Grammy Nomination, 3 albums on iTunes.
Talk with an experienced Lawyer today
Fill out the form to get started with your case evaluation.