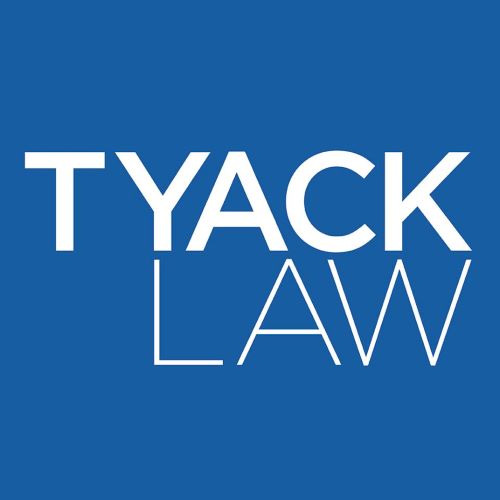 The Tyack Law Firm is a proud partner of the 8th Annual Kicking Cancer Comedy Night with The Scott Sellers Memorial Fund.
The "Kicking Cancer Comedy Night" is a memorial charity event started in 2013 in memory of Scott Sellers. Scott was diagnosed with a brain tumor in February of 2004 and passed away in March of 2005. This outing is a way to celebrate Scott's life by doing one of the things that he loved to do. . . LAUGH!
All proceeds from the Kicking Cancer Comedy Night will benefit brain tumor research at The James Cancer Hospital and Solove Research Institute. To date, the Scott Sellers Memorial Fund has donated over $135,000 in the fight to kick cancer.
---
Event Information:
Date: Friday, November 4, 2022
Time: 7:00 PM to 11:00 PM
Location: Worthington Hills Country Club, 920 Clubview Boulevard South, Columbus, Ohio 43235
Register for the 8th Annual Kicking Cancel Comedy Night here.
If you are unable to attend this year's event, please consider donating to the Scott Sellers Memorial Fund through the event information page. 
---
Meet the Comedians:
Dan Swartwout -  Dan Swartwout is a nationally touring stand-up comedian who performs at comedy clubs across the country. Dan was selected for the Boston Comedy Festival, won the Carnival Cruise Comedy Challenge, and is the studio audience host for the Ohio Lottery Game Show Cash Explosion. Additionally, Dan has performed at the Atlantis Resort in the Bahamas, has been the warm-up act for CNBC's Mad Money, and has been a guest on numerous television and radio shows across the country. In 2015, Dan made his national TV debut when he performed standup on an episode of HGTV's House Hunters. Dan's CD, "100% Certified HPA," debuted in the Top 40 on the iTunes comedy charts and is currently in regular rotation on Sirius/XM Radio.
David McCreary - David McCreary has been performing comedy and magic since he was twenty years old. Combining rapid-fire quick wit and unbelievable sleight of hand, David will have you scratching your head one moment and holding your sides from laughter the next. David takes pride in performing magic that's not "cheesy" – but magic you'll be talking about for weeks and months to come. David has also been the host of the Ohio Lottery Game Show Cash Explosion since 2007.
Chris Coen - Chris Coen hit the stage in 2007 on a dare and has been going strong ever since. Audiences love his embarrassingly honest and personal style; no matter what background or point of view they have. Club owners and bookers enjoy his versatility and constant stream of fresh and new material. A former high school valedictorian, class president, and college athlete, he discovered his true passion and threw away any chance at normalcy by becoming a comedian. His versatile humor includes a lot of poor decision-making, drunken arrests, miserable social interactions, and odd, edgy views on everyday topics. Chris was voted "Funniest Person in Columbus" in 2008 by the Columbus Funny Bone, then followed that up by defeating ex-champions of the same competition to win the 2009 "Open Mike Talent Search – Champion's Division" at the same club. Add to that the competition title, "Funniest Person in Cincinnati, Semi-Pro – 2010" at Go Bananas comedy club. Chris currently tours the Midwest and features for several comedy booking agencies, as well as appearing as a feature act at comedy clubs and rooms in 15 states. He has appeared on "Live at the Funny Bone" on Fox TV and has been showcased on rooftopcomedy.com, plus doing time on countless radio shows including the "Ultimate Sinner" on Sirius/XM and in comedy festivals such as the Cincinnati Brew Ha Ha, the Columbus Comedy Festival and the Cleveland Comedy Festival. He also authored the modern classic book, "Stuff to Read While You Shit." Dozens sold worldwide! Great in small towns or big cities, Chris has performed everywhere a mike has been setup.
Michael Malone (HEADLINER) - Michael Malone is an award-winning stand-up comedian, film director and writer based in Los Angeles. His blistering humor focuses on breaking down the idiotic ways we deal with life, death, love and sex. In 2012, Michael won the Seattle International Comedy Competition. From there he was named 2013's "HOT Comic to Watch." In 2014 he was voted one of the "Top Five Comedy Performers" in the U.S. college market and then Michael released his second comedy album via Uproar Records in 2015 titled, "Thirty One." This album was featured for several weeks on the New and Noteworthy section of iTunes and became a top ten best selling album on iTunes as well.Michael has been featured on the Bob and Tom Show, XM Radio, 24/7 Comedy Radio, FOX, Fusion, WGN, Comcast on Demand, HULU's "Comedy Time", The CW, and the first two seasons of "Laughs" on FOX. He was also the lead in the comedy/horror cult classic film, "Chopping Block." In 2016 Michael went over seas with the Armed Forces Entertainment Tour and performed for the US military in eleven different countries. He currently resides in Los Angeles California and writes a monthly column for "Face the Current" Magazine and is the creator behind the very unique podcast, "Punched Up" the animated series "The Good Doctor" on the Funny or Die network and the NSFW nature show on the Laugh Factory's YouTube channel, "Mother F*cking Nature." Michael is also the co-writer and director of the award-winning five-part web series, "Bethlehem."
Talk with an experienced Lawyer today
Fill out the form to get started with your case evaluation.