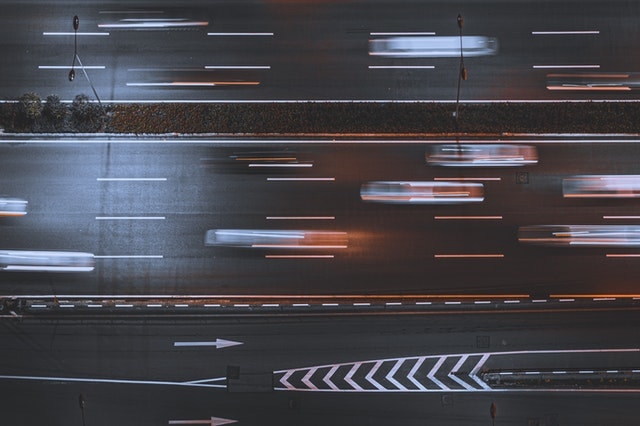 Reckless driving in Ohio is a serious offence. Those who drive recklessly are putting themselves, their passengers, and others on the road in serious danger. Not only is there immediate harm to people, but reckless driving can also result in damage to property.
Under ORC 4511.20 reckless operation in Ohio is defined as "operating a vehicle, trackless trolley, or streetcar on any street or highway in willful or wanton disregard of the safety of persons or property."
What is Driving Recklessly?
While the wording that defines reckless driving in Ohio is vague, authorities may consider the following when determining to charge you with the offense:
Speeding
Illegal passing
Weaving
Ignoring traffic signs
Racing
Tailgating
Other factors courts consider with the case of reckless driving in Ohio:
Time of day
Weather conditions
If there were other cars on the road
If the act was negligent
These factors ultimately determine if the person can be charged with reckless operation in Ohio or if they acted in a manner to maintain the safety of themselves or others. Most cases of reckless operation in Ohio involve knowingly or purposely operating a vehicle in a way that is dangerous.
"Wet Reckless" Charges
Drivers facing DUI charges may plea reckless driving, often called a "wet reckless" charge. While this plea is not always accepted and not allowed in some states, it may be considered for those with no prior DUI offenses, a low BAC, and no criminal record.
Penalties for Reckless Driving in Ohio
Those caught driving recklessly face different penalties depending on prior traffic convictions and the circumstances of the actions. Possible consequences may be:
Those with no traffic convictions - This is considered a minor misdemeanor and the max penalty is a fine of $100 with no possible jail time
Those with one previous traffic conviction in the past year - This is considered a fourth-degree misdemeanor and motorists face up to 30 days in jail and/or $250 in fines.
Those with two or more traffic offenses in the past year - This is considered a third-degree misdemeanor and carries a max of 60 days in jail and/or a $500 fine.
Offenders may also be subject to a license suspension ranging from six months to a year depending on the judge's ruling.
What About Operation Without Reasonable Control?
Drivers in Ohio may also be cited for "operation without reasonable control" (ORC 4511.202). This is a minor misdemeanor and is considered less severe than reckless driving. To differentiate operation without reasonable control from reckless operation in Ohio, there must be proof that the driver lost control of the car unintentionally. This does not carry the possibility of license suspension.
The Possibility of Vehicular Assault
Those who drive recklessly in Ohio may also put themselves at risk of a vehicular assault charge if their driving results in serious harm to another person. The difference in penalties between the two is significant, with vehicular assault being a fourth-degree felony. Drivers who decide to push the limits of reckless operation in Ohio and find themselves charged with vehicular assault could face six to 18 months in jail and up to $5,000 in fines in addition to a license suspension up to five years.
How to Avoid Reckless Driving in Ohio
It's best to avoid any situation that could be considered reckless driving including racing, speeding, and tailgating. In general, if your driving puts you or others at risk, it's probably reckless driving whether it's intentional or not. Drivers can even be cited for reckless driving if they are not wearing glasses, follow too closely, or drive while on their phone.
What to Do if You've Been Cited
If you're wondering what is considered reckless driving after in Ohio after being cited, it's best to consult a criminal defense lawyer. Attorneys with experience in traffic law can determine if your charge could be eliminated or reduced.
Talk with an experienced Lawyer today
Fill out the form to get started with your case evaluation.