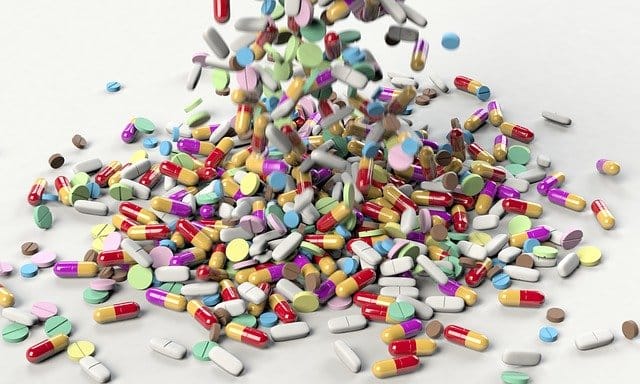 Ohio has one of the highest rates of opioid prescriptions per 100 persons in the United States.
At the same time, it also has the fourth-highest rate of opioid-related overdose death.
While drug use can be dangerous to one's health, being caught in possession of illegal substances can also leave individuals charged with a crime.
What is felony drug possession in Ohio? Let's take a look at everything you need to know.
Ohio Drug Possession Laws: What Is Considered a Felony?
It is considered a felony in the state of Ohio to be found to be in possession of any Schedule I or Schedule II substance. It is also a felony to be in possession of over 199 grams of cannabis.
What Are the Different Felony Levels?
In Ohio, there are five degrees of felonies. The most serious felony is a first-degree felony (F1) and the least serious is a fifth-degree felony (F5). Our firm can help you find a possession of controlled substance attorney in Columbus that fits your case.
Standard Felony Charges in Ohio
Ohio has standard charges it uses in felony cases, and for the most part, felony drug possession will use these standards.
F1 drug trafficking in Ohio tends to come with three to eleven years of prison and fines up to $20,000. With F2 drug charges in Ohio, the prison time tends to be two to eight years with fines up to $15,000. The penalty for aggravated possession of drugs can be quite steep. The aggravated possession of drugs F3 in Ohio comes with up to a $10,000 fine and a potential jail sentence of one to five years. Fourth-degree felony charges have a smaller $5,000 fine limit and six to eighteen months in jail. Finally, F5 drug possession in Ohio is the lightest sentence of the felonies listed here, and it may have a prison term of six to twelve months and a $2,500 fine. When drug crimes happen around minors, they become more severe. For example, a felony 5 possession in Ohio can become an F4 case if it occurs near young people. Even 5th-degree felony drug possession is still serious, but it isn't always associated with jail time.
Drug trafficking charges may be slightly different, especially if those charges are federal, and the level will change based on the number of drugs and circumstances. For example,  when you traffick around underage people, what would normally be F5 becomes a fourth-degree felony drug trafficking charge. If you have at least five times the bulk amount of drugs but have not fifty times that amount, the crime is upgraded to F3 drug trafficking in Ohio. When you exceed that fifty times of the bulk, you have F2 drug trafficking in Ohio, and when you have that charge and complete the crime around kids, it becomes F1 drug trafficking in Ohio.
Amounts of Controlled Substances that Determine Felony Level
The level of felony you are charged with depends on both the type of substance you are found with and the amount of the drug.
Heroin
Less than 1 grams: F5
1 to 4 grams: F4
5 to 9 grams: F3
10 to 49 grams: F2
More than 40 grams: F1
Cocaine
Less than 5 grams: F5
5 to 9 grams: F4
10 to 19 grams: F3
20 to 26 grams: F2
More than 27 grams: F1
Cannabis
200-999 grams: F5
1000-19,999 grams: F3
20,000 or more grams: F2
Ohio drug possession laws for cannabis have substantially listened in recent years. The medical use of marijuana is legal and recreational use has been decriminalized. It is considered a minor misdemeanor to be found in possession of less than 100 g or to transfer less than 20 g to another person. These minor misdemeanors do not result in jail time but are instead punishable by potentially losing one's driver's license for between six months and five years and paying a fine of up to $150.
LSD
Fewer than 10 doses: F5
10 to 49 doses: F4
50 to 249 doses: F3
250 to 999 doses: F2
1000 to 4999 doses: F1
Crystal Meth
Less than 3 grams: F5
3 to 14 grams: F3
15 to 49 grams: F2
150 or more grams: F1
Ohio Drug Trafficking Laws
It is illegal in the state of Ohio to knowingly offer to sell or sell a controlled substance. Ohio drug trafficking laws vary depending on which substance is being trafficked and the amount of the substance.
If you are faced with charges of suspected drug trafficking, the charges can range from a misdemeanor to a first-degree felony. If a drug trafficking incident is believed to have taken place on school grounds or is a case of aggravated trafficking involving large amounts of Schedule I drugs, an individual might be faced with a first-degree felony.
Felony Drug Possession Charges Require a Knowledgeable Attorney
If you or someone you love is facing felony drug possession charges in Ohio, it's important to find a knowledgeable and experienced attorney to represent you.
Contact Tyack Law today if you're being investigated or you have been charged with a drug-related crime in Ohio. It is never too early to begin protecting your rights.
Talk with an experienced Lawyer today
Fill out the form to get started with your case evaluation.