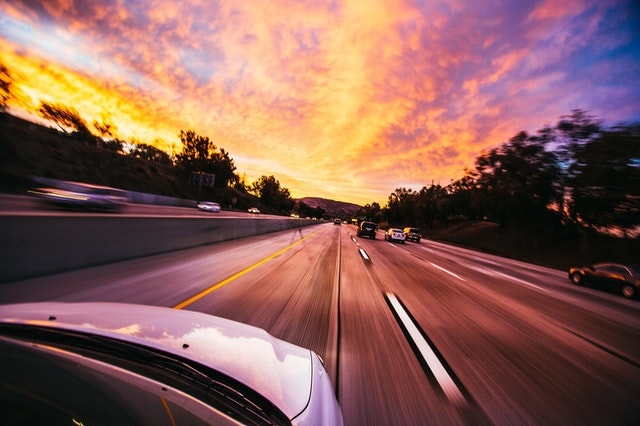 Driving Under Suspension in Ohio
If you've had your license suspended or revoked and you continue to drive, you may be committing a crime. In order to prevent breaking the law with license suspensions, it's important to know what driving under suspension in Ohio means and the penalty for these actions. The law states:
"No person whose driver's or commercial driver's license or permit or nonresident operating privilege has been suspended under any provision of the Revised Code, other than Chapter 4509. of the Revised Code, or under any applicable law in any other jurisdiction in which the person's license or permit was issued shall operate any motor vehicle upon the public roads and highways or upon any public or private property used by the public for purposes of vehicular travel or parking within this state during the period of suspension unless the person is granted limited driving privileges and is operating the vehicle in accordance with the terms of the limited driving privileges." (ORC 4510.11)
How You End Up with a Suspended License
In Ohio, a license can be suspended for several reasons including:
Alcohol-related suspensions
Insurance suspensions
Court suspensions
Point suspensions
If you know your license has been suspended for any of these reasons and you continue to drive, you could face a penalty for driving under suspension in Ohio, including fines and possible jail time. To avoid these serious consequences, it is important to go through the reinstatement process to receive a valid license.
License Reinstatement
Even if your license suspension has ended, in some cases you may have to go through a license reinstatement process or you will still be driving under suspension in Ohio. These reinstatement's may include:
Paying reinstatement fees - Fees may range from $30 to $50 in Ohio, depending on how long your license has been suspended
Paying other fees - Some license suspensions include addition service fees
Completing classes - License suspensions for accumulation of points or driving under the influence may require drivers to complete driving courses, take an exam, or provide proof of insurance
What is the Penalty for Driving Under Suspension in Ohio?
Driving under suspension in Ohio is considered a first-degree misdemeanor. ORC 4510.11 states:
"Whoever violates this section is guilty of driving under suspension or in violation of a license restriction, a misdemeanor of the first degree. The court shall impose upon the offender a class seven suspension of the offender's driver's license, commercial driver's license, temporary instruction permit, probationary license, or nonresident operating privilege from the range specified in division (A)(7) of section 4510.02 of the Revised Code."
The maximum sentence for this charge includes:
180 days jail time
A maximum fine of $1,000
Other penalties for driving under suspension in Ohio include:
Community service
Additional fines
Immobilization of vehicle
License plates impounded
Convictions that come from driving with a suspended license can have serious effects on a person's life. If found driving under suspension in Ohio, it may be hard to find a job, get insured, complete school, and conduct other daily activities. If your license is suspended, it is best to avoid operating a motor vehicle until your suspension is over and completing all reinstatement activities to avoid additional penalties.
Restricted Licenses for Suspended Drivers
If your license has been suspended you may be able to obtain a hardship license that grants you privileges to drive to and from certain places, like work, school, and treatment facilities. To avoid consequences associated with Ohio driving under suspension, it may be best to apply for a restricted license.
Getting Legal Help After Your License has Been Suspended
If you've been convicted of multiple moving violations, you may be able to meet with a BMV officer before your license is taken away. It is in your best interest to attend one of these hearings where you can state your case defending the violations including:
Driving patterns
Good driving habits
Accidents that weren't your fault
License hardship
In this case, it is best to hire an attorney familiar with traffic laws in Ohio to help you present the best case for keeping your license.
Avoiding License Suspension
In order to prevent license suspension, it is important to keep your driving points low and avoid driving under the influence. If you believe you were wrongly ticketed, you should fight these tickets in court. For those who do have points on their license, attending driving courses can help remove them from your record.
Talk with an experienced Lawyer today
Fill out the form to get started with your case evaluation.