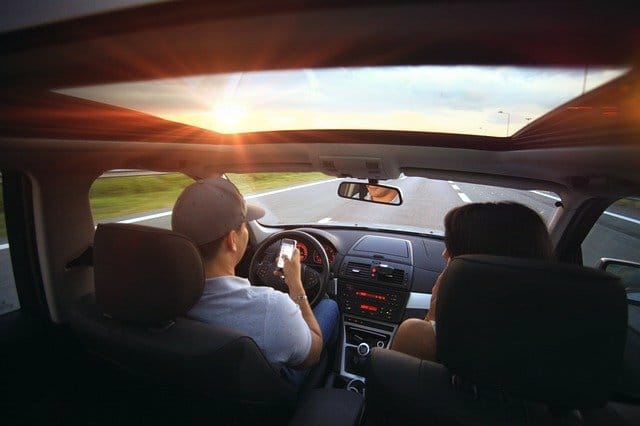 In 2018, it is estimated that 400,000 individuals in the US were injured in car accidents that involve the distracted driver. During the same year, more than 2,800 people were killed in crashes with a distracted driver.
While there are many things in life that we cannot prevent, distracted driving crashes are not one of them.
It is important to stay attentive to the task of driving at all times while on the road. If you don't, the consequences can be dire.
If you've been involved in a distracted driving accident, you might be wondering who is liable. Let's take a look at the Ohio distracted driving laws for 2020 and 2021.
What Is Distracted Driving?
Distracted driving is any activity that takes the driver's attention away from driving. This might include texting or talking on your cell phone, drinking or eating, fiddling with the radio, navigation system, or entertainment system, or even talking to people in your vehicle. Basically, distracted driving is anything that can remove your attention from the task of safe driving.
Distracted Driving Statistics in Ohio
Distracted driving is a problem in many states in the US, and Ohio is no exception. In 2018, there were more than 13,800 crashes in Ohio that were caused by distracted driving. Out of these accidents, there were 52 fatalities and 508 serious injuries.
Not only is distracted driving a major issue in Ohio, but the problem has been getting worse. The number of distracted driving accidents in the state has increased more than 15% between the years of 2013 and 2018.
The fifth highest cause of driver-error accidents in Ohio is distracted driving. This means that more accidents are caused by distracted driving then intoxicated driving.
Who Is Liable For a Distracted Driving Accident?
Before understanding who is liable for a distracted driving accident, we should take a look at the Ohio distracted driving laws for 2020 and 2021.
The definition of distracted driving according to Ohio law is "any nondriving activity a person may engage in that has the potential to distract him or her from the primary task of driving, thus increasing the risk of a crash."
As you can see, this definition encompasses more than just talking on your cell phone or texting while driving. However, the lawmakers in Ohio are primarily focused on preventing accidents that are caused by texting while driving.
For the most part, it is still legal to talk on a cellphone while driving. However, people who are under the age of 18 that are driving with a probationary license or a temporary instruction permit may not use any wireless device while driving.
As far as texting goes, motorists are prohibited from using handheld wireless communication devices in order to write, read, or send any type of textbased communication while they are driving.
There are a number of exceptions to these laws that include the use of these devices while driving for emergency purposes.
So who is liable for distracted driving accidents?
It is the responsibility of the person who is driving the vehicle to control the vehicle and avoid collisions. In most instances, the individual in the driver seat whose distracted driving caused injuries, property damage, or even death would be held liable.
If You've Been Involved in a Distracted Driving Accident, Contact Tyack Law Today
At Tyack Law, we understand that no two clients or cases are identical. We are proud to represent individuals in Central Ohio who have been wrongfully injured due to someone else's negligent operation of a vehicle.
If you've been involved in a distracted driving accident, contact our experienced car accident lawyer today.
Talk with an experienced Lawyer today
Fill out the form to get started with your case evaluation.